Proverbs Traditional Siamese & Balinese Kittens
We are located in Lomita, CA
Kitten Deposits
Kitten Prices
Please contact us for prices and details
Note of Fair Price: You will find price differences in Old Style Siamese. This depends on cattery location, veterinarian costs, pedigree distinctions , and cost of running a high-quality, health-priority Cattery. Our Siamese & Balinese Kittens all have a zero coefficient of inbreeding. We feed premium high quality food from Life Abundance and utilize NuVet Plus Vitamins.
You will find our prices are competitive and fair, and with such, hope that you not ask us to take less. We provide not just Beautiful Siamese & Balinese Cats and Kittens, these kittens meet the Breed Standard of 3 Cat Organizations (TICA, CFA, CFF) and are sound (both: health & temperament) and well balanced cats & kittens.
All Siamese & Balinese Kittens for sale come with:
Health Examination

Kittens will receive a general health examination by our licensed Veterinarian.
Tested for FeLV & FIV
Age appropriate vaccines

Pedigree

Siamese and Balinese Kittens sold as pets, receive their registration paperwork (TICA &/or CFA &/or CFF) upon proof of Spay/Neuter (veterinary receipt/certificate of alteration)

 De-Wormed

Kittens are de-wormed between 8-12 weeks

Kitten Kit

Includes: a FREE 1 lb. bag of dry Life Abundance Dry food, a toy, a kitten care guide, a health record, feeding instructions, nutritional information, and a folder to store all your important documents

Litter Kit

Includes: 1 FREE disposable litter box and a 1 lb. bag of Cat Attract Litter Additive, plus coupons towards discounted bags of litter additive and litter

NuVet Vitamins

We strongly recommend NuVet Plus for Feline vitamins, and therefore require them for our Siamese & Balinese Kittens, for at least the first year of life, in Proverbs Cats Health Guarantee
Our ordering number 730832

Life's Abundance Cat Food

We recommend Life's Abundance All Life Stages Cat Food (Orange bag).

72 Hour Health Guarantee

Condition: Kitten must e seen by Buyer's Veterinarian within 72 hours of sale, if within that 72 hours the kitten is deemed by to be unsuitable, the kitten can be returned for a pet price refund or be exchanged for another kitten of the same breed, type and price.
Note: Proverbs Cats reserves the right to change or limit certain items that are given away or service provides without notice.
FYI: Shipping Kittens do not receive Litter & Food Kits.
We feed our Siamese & Balinese Cats and Kittens
Life Abundance, Dry & Wet Cat Food, Orange bag
NuVet Vitamins Plus supplement
We feed our Siamese & Balinese Cats and Kittens a holistic protein rich diet that is supplemented with vitamins as no cat food on the market has enough vitamins for a growing kitten. You can visit our web page for each product in our Menu above.
Proverbs Siamese & Balinese Kittens are able to go to their Purrever Homes around 12 weeks of age.
We have a strict NO DeCLAW Policy!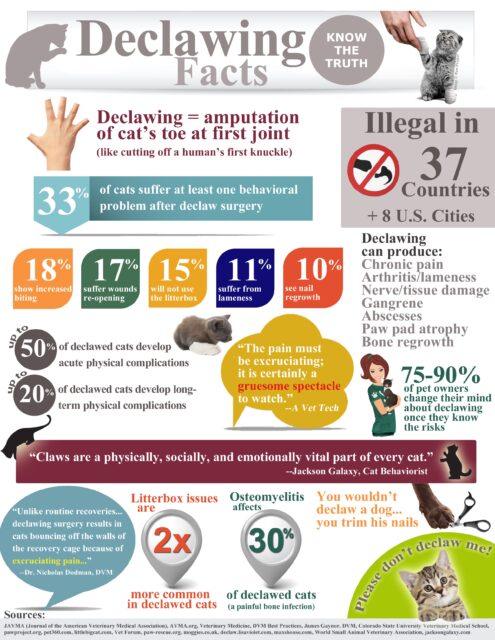 How To Trim your Siamese or Balinese Kittens nails:
Kittens nails should be trimmed every few week's not just for their health but also for your sofa, curtains and other furniture!
Image & Instructions courtesy of Petful.com
Direct link to Instructions: https://www.petful.com/grooming/how-trim-cats-nails/