Traditional Siamese Kittens & Traditional Balinese Kittens For Sale.
We are located in Lomita, near Los Angeles, California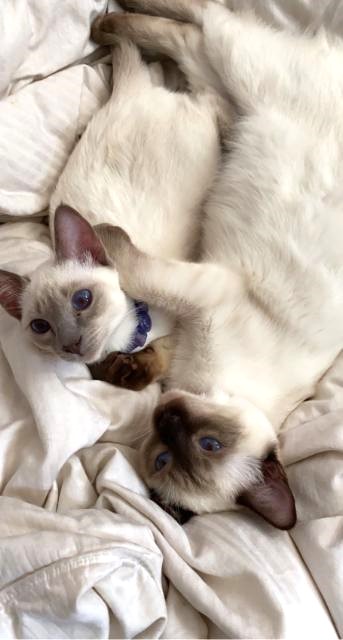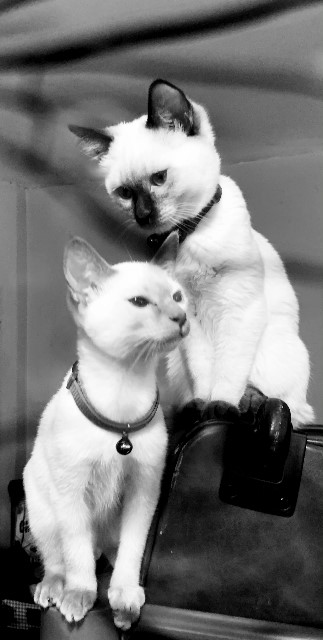 Proverbs Cats is located on the southern border of Los Angeles County between Manhattan & Long Beach in Lomita, CA and we have Traditional Siamese Kittens and Traditional Balinese Cats and Kittens for sale.
We are a short distance from Los Angles and the airport (LAX). 
We are South of Santa Barbara & Ventura area, San Francisco is a short plane ride away or you can enjoy a nice afternoon drive down the coast. We are North of San Diego and West of Palm Springs.
We are a small Hobby Cattery specializing in Traditional Style Applehead Siamese Kittens and Traditional Style Applehead Balinese Kittens. These cats are also know as Old Style (or Thai). For more information about the Siamese and Balinese, please check out our History Pages from the Menu above.
Our Goal is to breed healthy, beautiful, loving and well socialized Siamese and Balinese Kittens! We are in the process of training in order to be Therapy Cats!
Our cats are raised indoors at all times, interact with the family and learn social skills. Siamese & Balinese Cats and Kittens are natural human companions, so they need a lot of social stimulation!
Our Siamese Cats & Kittens and Balinese Cats & Kittens are tested against FeLV & FIV (negative) and receive all necessary medical attention and vaccines from our veterinarian. They are de-wormed prior to leaving for not just parasites, but for protozoa control too.Lomita
Don't forget to update us!
My humble beginning as a breeder starts with my first chocolate point female from Krissy at Pacific Coast Siam. Thank you for helping me with my dream.
Our next kitten that we added to our breeding program is a Lilac Point from Tresor Cats. Thank you Annabel for your knowledge and patience!
"I believe animals make humans better people"  and these Siamese and Balinese Cats and Kittens are my Passion!

My story begins with my very first kitten, believe it or not, I found in the gutter walking home from kindergarten. As I ran the rest of the way home and gave my mom the surprise of her life, a slimy, squiggly little not sure what…but it was mine and I loved it!!! I loved it before I knew it was a kitten.

A man's heart plans his course, but the Lord directs his steps.
Proverbs 16:9